I just painted my entire rifle. I figured I would post it so everyone could check it out. If you are interested in doing your rifle, I posted a "how to" somewhere on this site. You could also pm for more details.
View this thread so you can see other people's work, Here is the link for my post with the photos attached. If you have problems with the link it is under the tutorial section.
For anyone who wants to paint their rifles similar to mine this is how I did it. Let me start with before and after photos.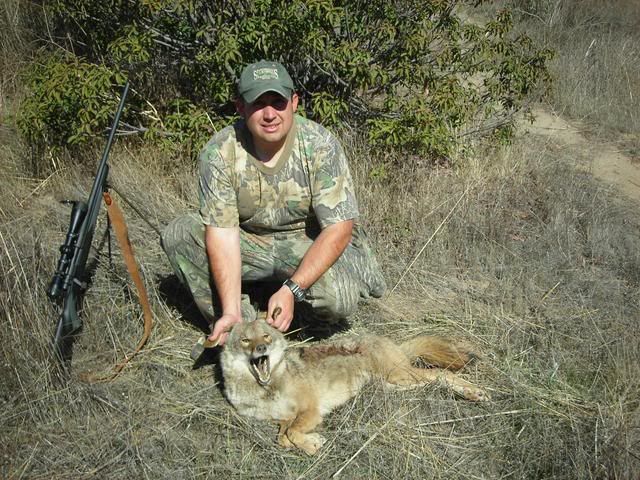 As you can see the matte black and tanned leather sling stands out like a sore thumb.
First go out and get some paint and colors you want to use. I used a paint by krylon. It has not chipped our scratched off. You can buy it from wal mart and I saw it at Pepboys.
I used a corn husk broom for a template. Take some of the broom fibers and cut them from the broom. Fan them out and then tape them together.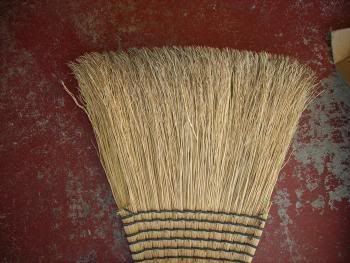 Practice on cardboard prior to trying it on your gear. Paint your base color on your gear. Refer to the site posted by SpokaneSlayer for masking and painting instructions. I only painted my stock, so I removed the barrel. Once your base coat is down, lay your taped corn husks down and lightly spray over them. You will get the hang of it really easy. Let it dry. Move the template and spray another coat of a different color. Continue to add layers with different colors until you get the desired look. Remember to let the paint dry in between layers. Your templates will have to be replaced after so many layers. The paint starts to build up on them pretty quick.
Here are the steps on a piece of cardboard. I took all of two minutes so it looks pretty crappy, but it will help.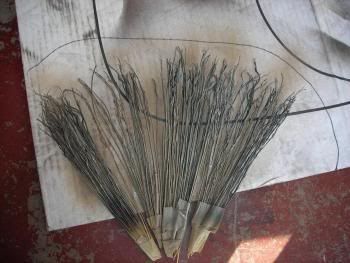 Pratice on cardboard and maybe some pvc pipe you may have laying around the house. Dont read this and then attack your rifle.
Start with buying the paint. I used what is in the photo. It is Krylon camo paint with fusion. The base color is up to your preference. I used the kakhi tan as a base coat. Look at the post by
Spokane Slayer (For all you camo painters)
, there is a link on how to prep, tape and apply paint to your gun. That will take care of the base coat prepping.
Next you see the broom that I have used. Look carefully on both sides of the broom. You can see where I had cut off the fibers for my template. Then look at the photo below the broom. You dont have to count the fibers per bundle for the template. Spread them out and tape together. If you want a lot of the next color to bleed through them spread them thin. If you dont want alot of the other color to bleed through make them thick.
After the base coat is down and dried, then you are ready to add another color. The stock of my rifle has Tan, Olive, and an earth brown. The barrel only has the tan base coat tan with Olive over it. I like the tan and olive only better. I might re-do my stock.
Lay your template over the rifle or stock. You can overlap if you want. Make sure your next color is shaken up well. When you apply your second color start at the tape and work your way up. When you hit it with the paint do it in one motion and fast. It should take all of a 1/2 second. Then you target the area right next to where you applied the first coat. Hit that the same way.
When you have painted the area where your templates are, be careful removing your templates. Remember the paint is still wet, and there should be some build up on the templates. Lift them straight up.
Allow some time for the templates to dry up a bit, 10 to 15 mins. Repeat the process until complete. When you are ready to do the areas that are not done, I.E. the top and bottom of the barrel. You will need to hold the templates and hit it with paint.